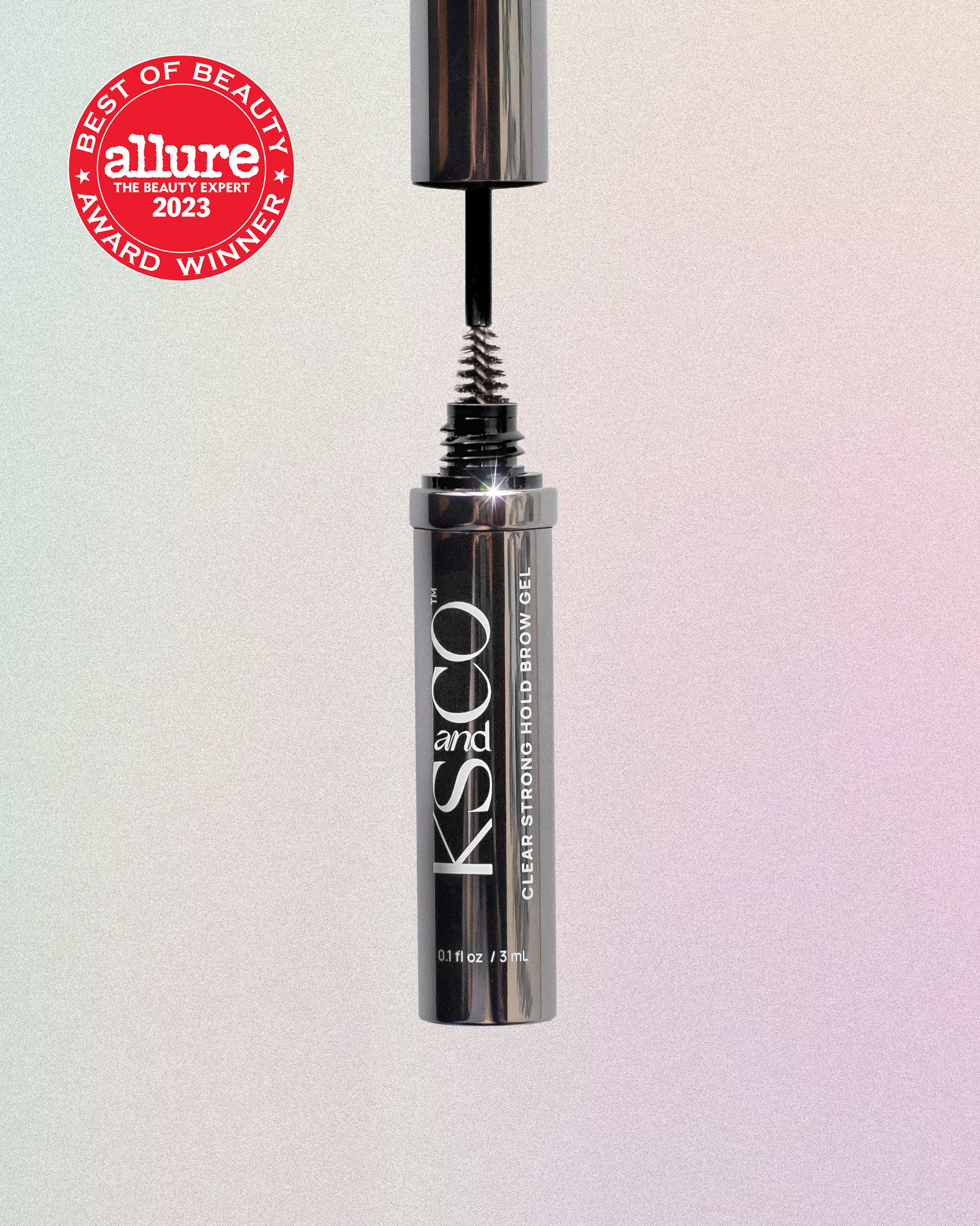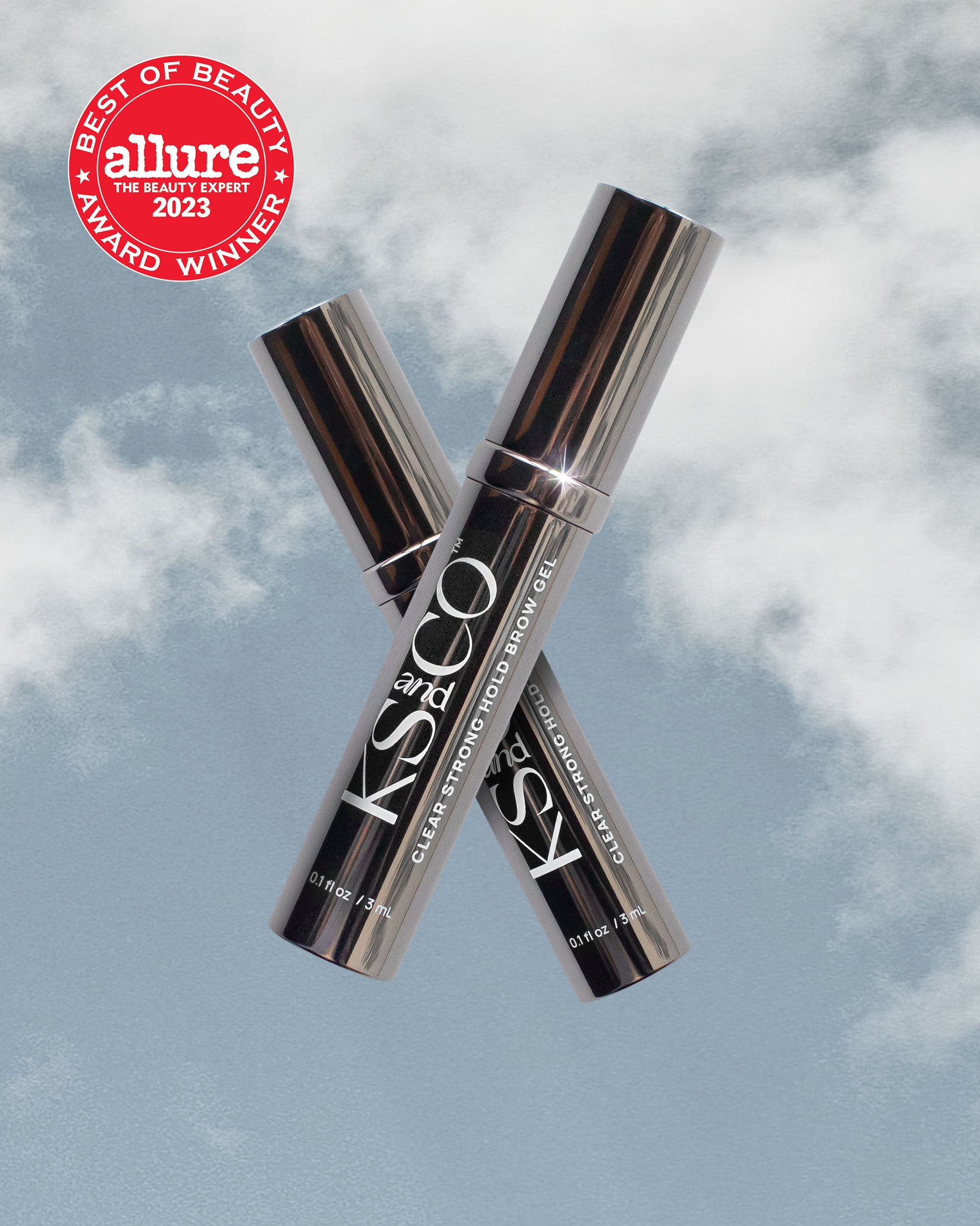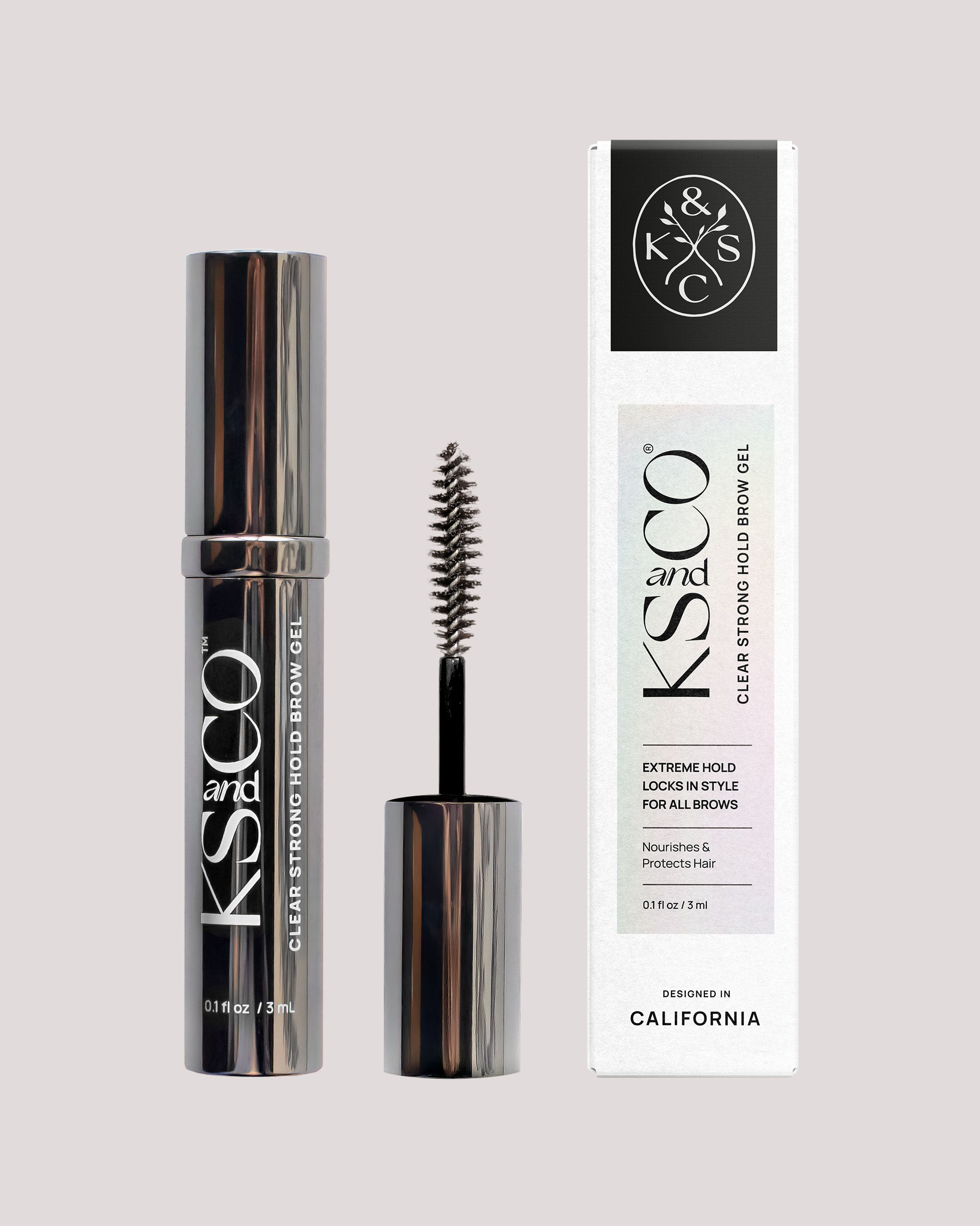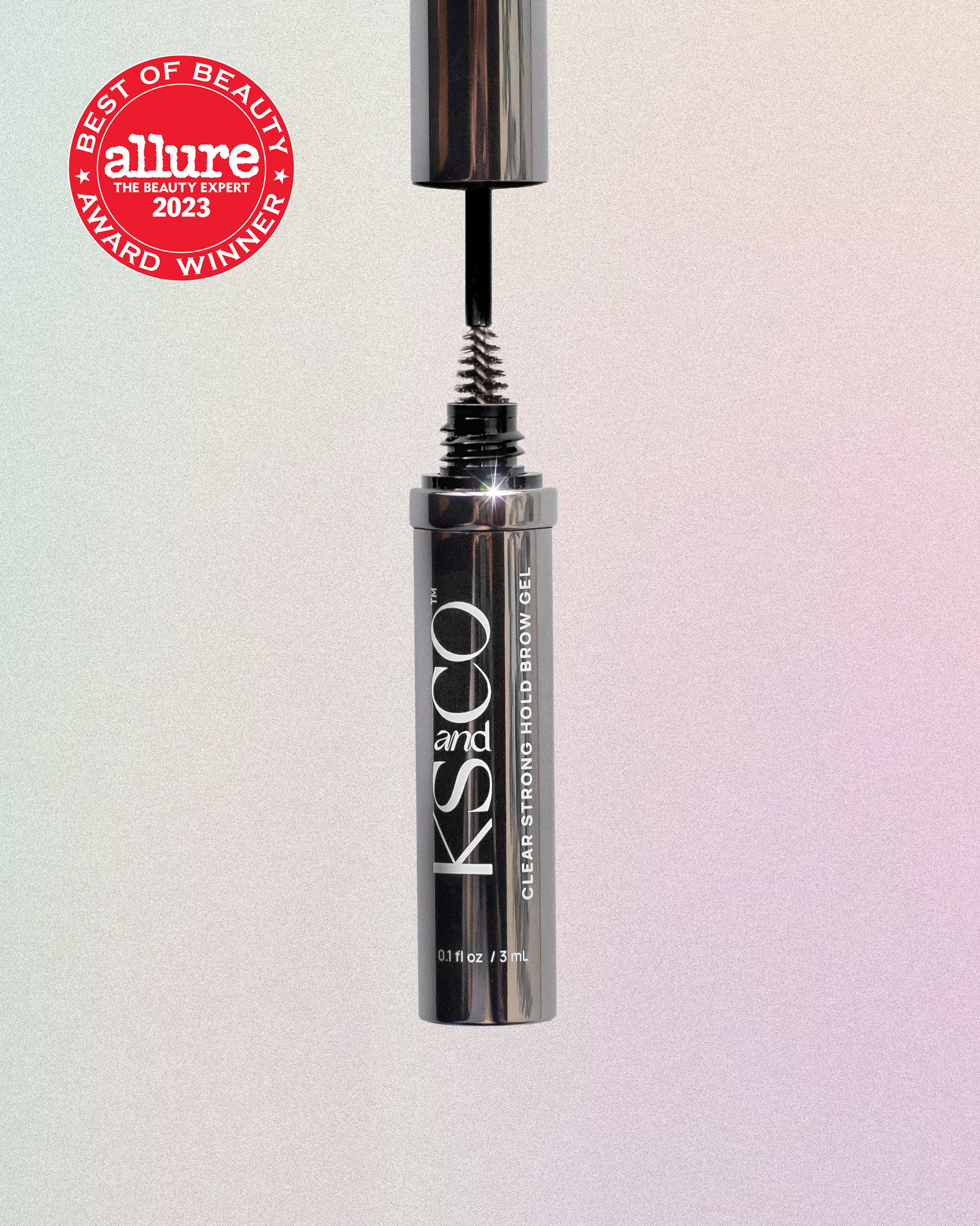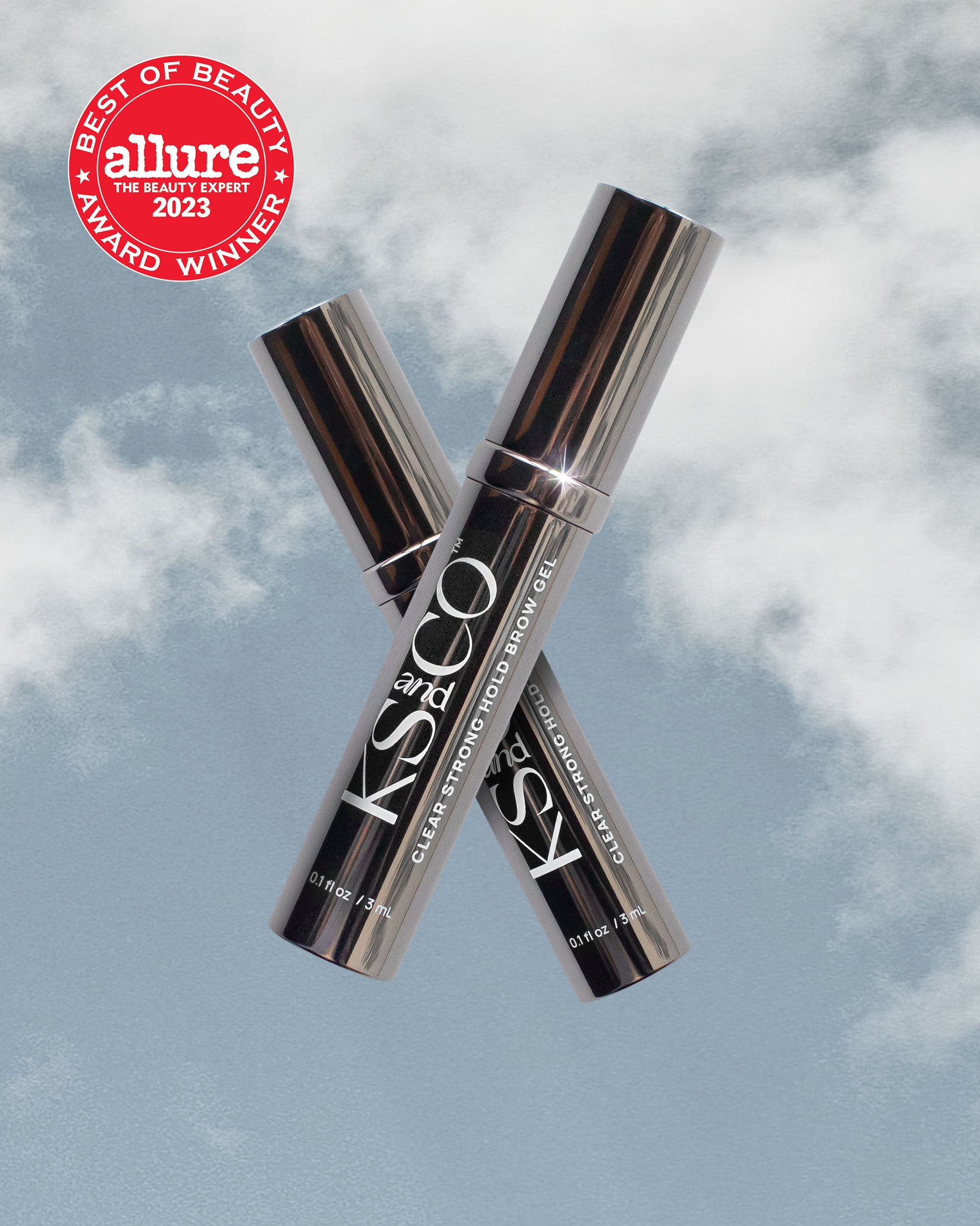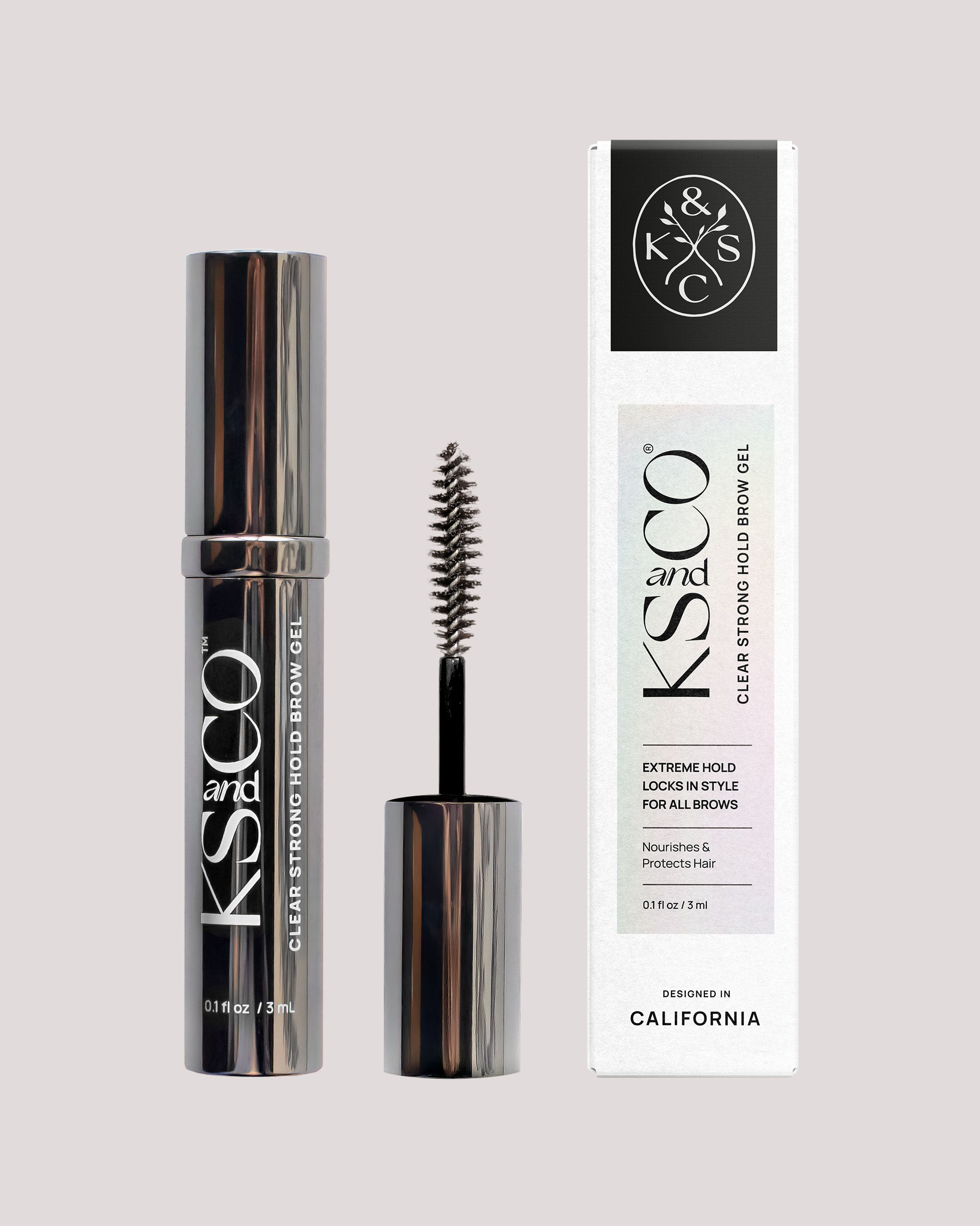 Clear Strong-hold Brow Gel
KS&CO® Clear Strong-Hold Brow Gel locks in style while nurturing and supporting healthy hair growth.
Clear Strong-Hold Brow Gel can be layered over KS&CO Sheer Tinted Brow Gel or Microfeathering Pen™️ to set and hold brows into place. This clear, strong-hold brow gel can truly define, shape and hold any eyebrow in place. The unique, proprietary formula protects brow hair color from fading by helping to block damaging UV rays.
Clear Strong-Hold Brow Gel is the winner of Allure's 2023 Best of Beauty Award.

"Too many clear brow gels turn flaky, defeating the purpose of stealth grooming. The translucent formula of KS&CO Clear Strong Hold Brow Gel contains conditioners (biotin, panthenol, and argan oil) that create a healthy sheen, so all you see are immaculate arches." – Allure
KEY INGREDIENTS
Biotin
Supports healthy hair
Panthenol
Helps strengthen, retain moisture, and improves the texture of hair.
Red Algae Extract
Hydrates and helps protect from UV damage
Ginseng Extract
Contains high concentrations of phytonutrients which can fight the effects of sun-induced free radicals and environmental damage to the hair.
Lutein
Acts as an antioxidant and protective agent. Lutein is a pigment which absorbs blue light radiation and prevents photo-aging. It also increases moisture and lipid content for healthy shiny hair.
Argan oil
With its high content of antioxidants, essential fatty acids, and vitamin E, the benefits of argan oil naturally help to increase hair's elasticity and consistently restore shine and hydrate the hair.
Red Clover Extract
Helps prevent hair loss and stimulates hair growth.
Superoxide Dismutase
Helps combat free radicals and promotes healthy hair growth.