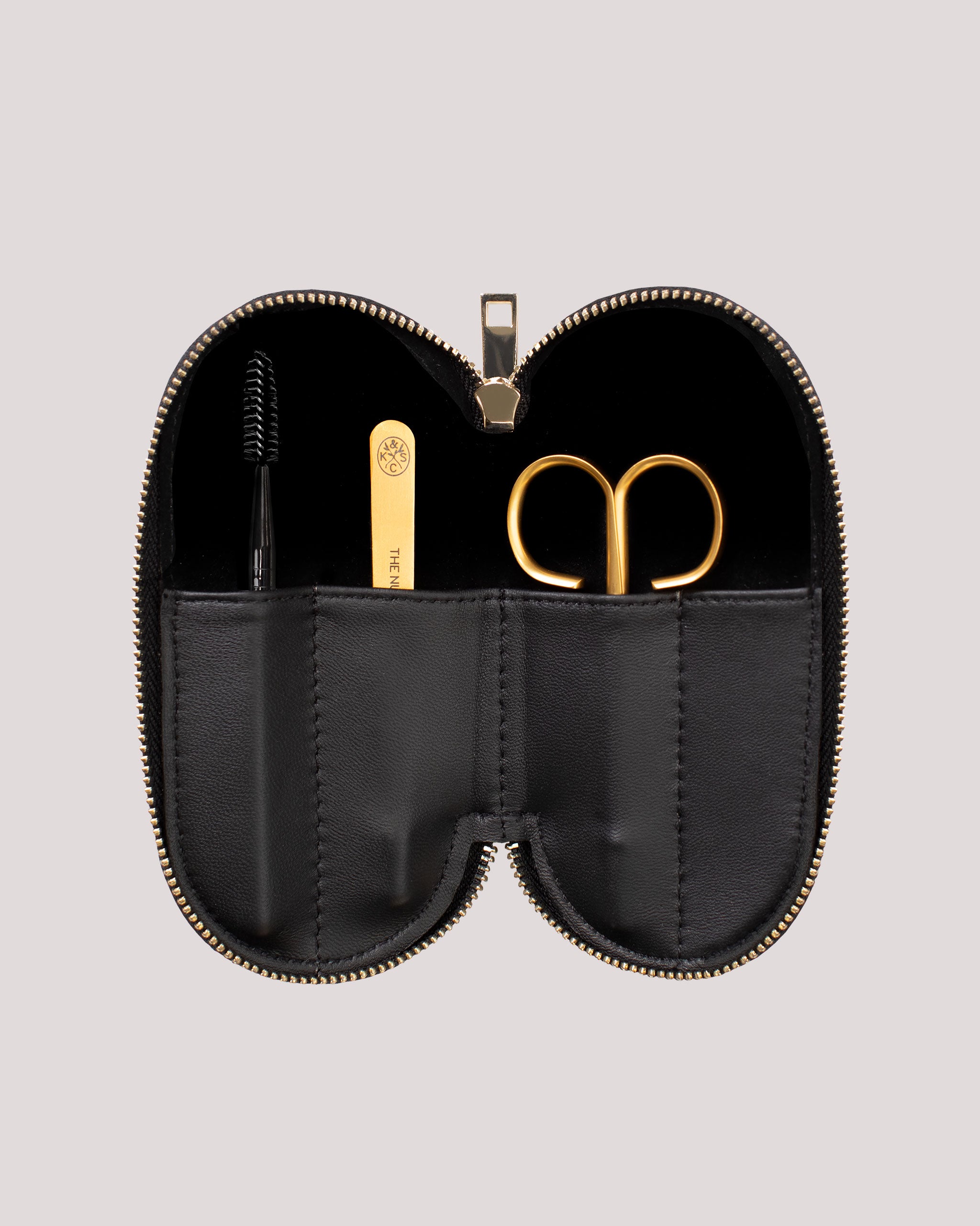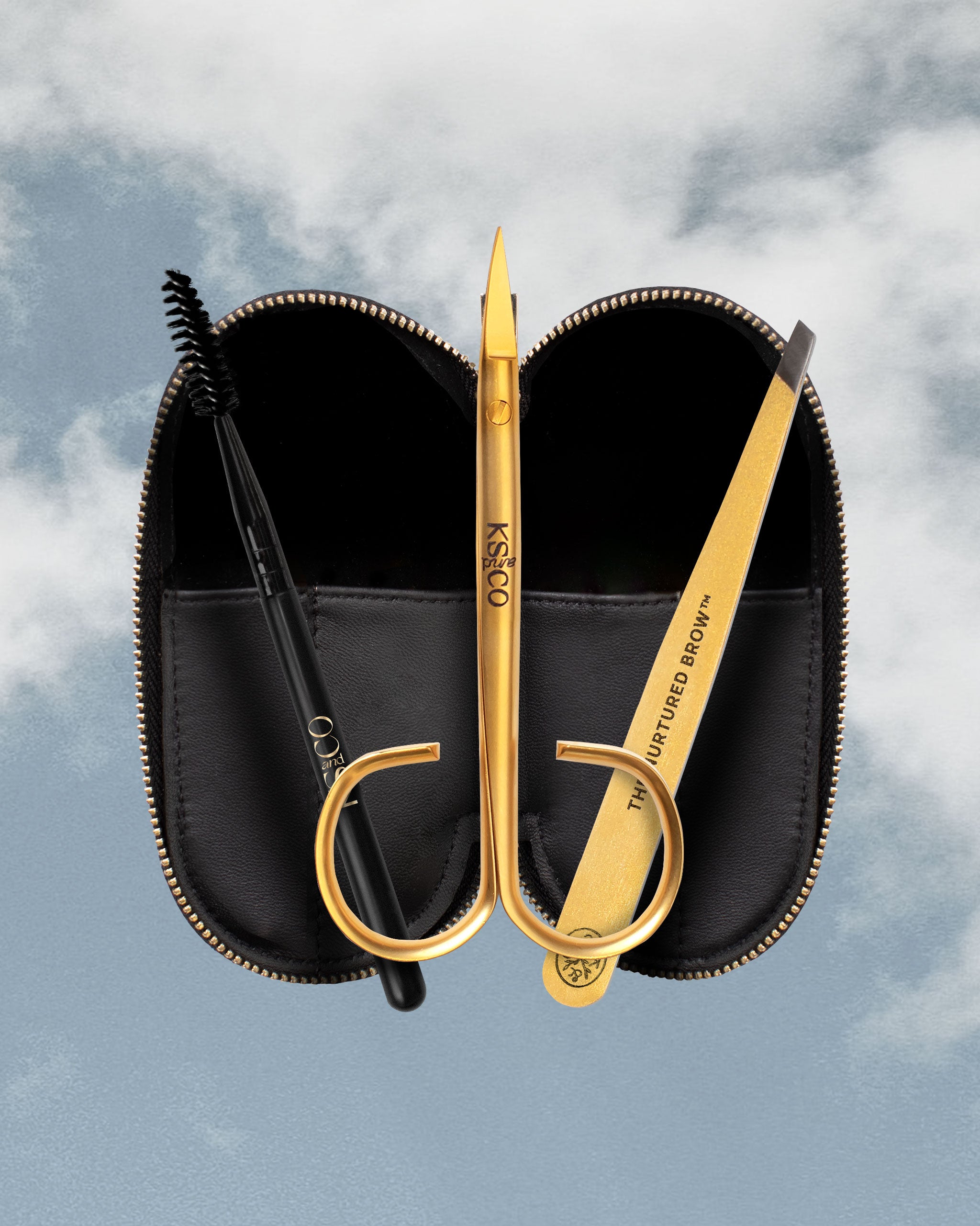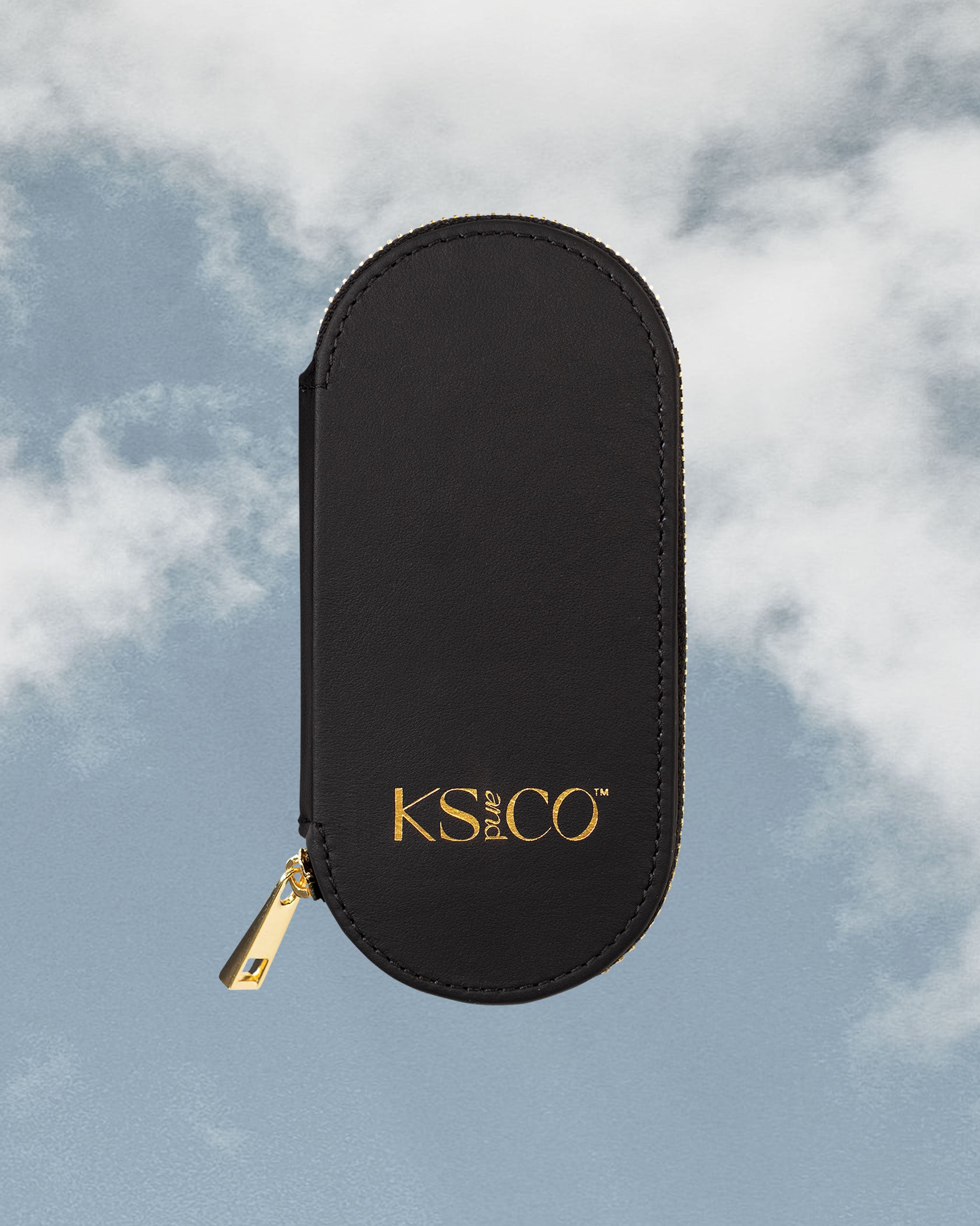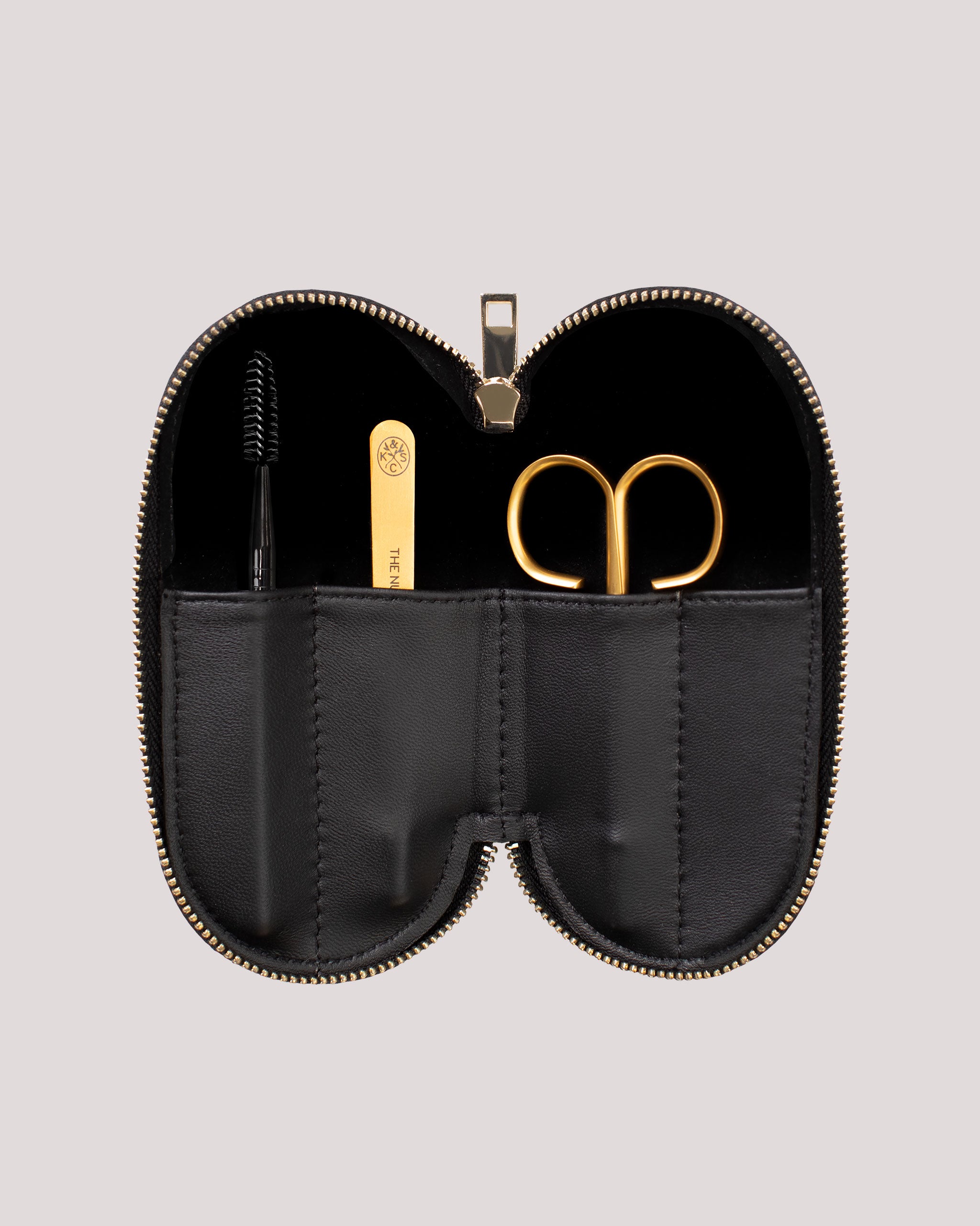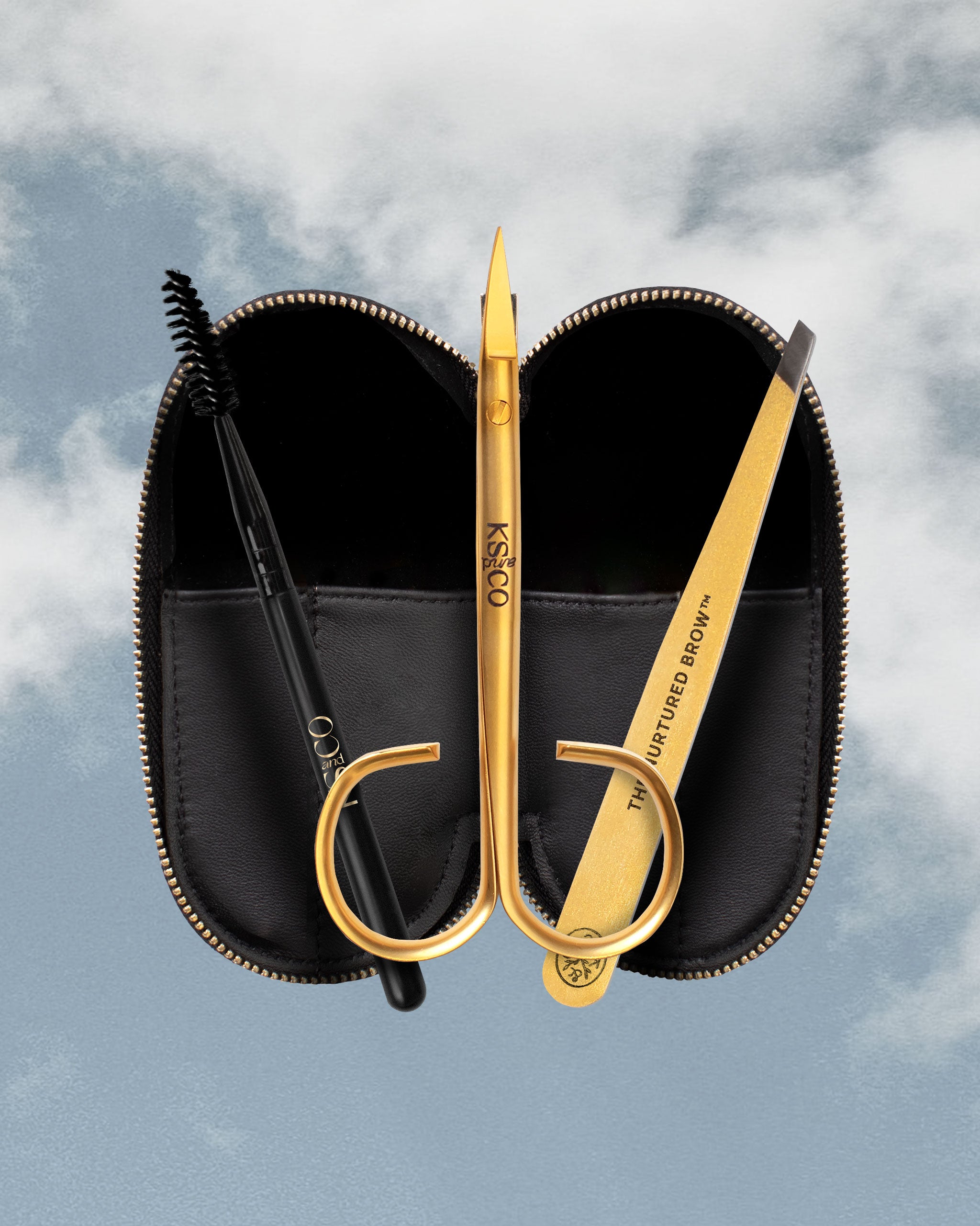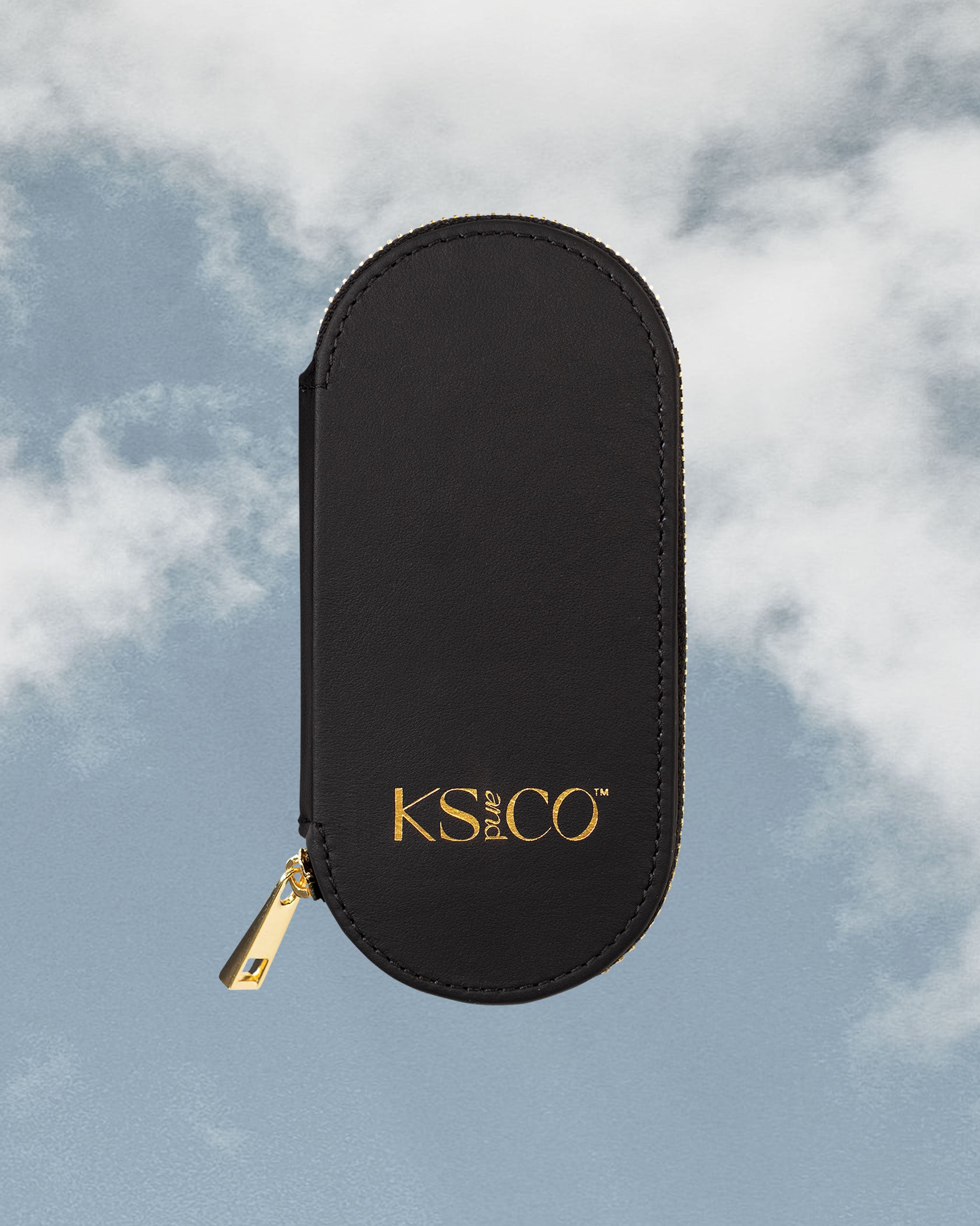 The Essentials Grooming Kit
Th
e KS&CO®
 eyebrow grooming Kit contains the

same

tools Kristie Streicher has been using for over 20 years to groom and Nurture Brows all over the world. 
Contains
Rubis® Gold Slant Tweezers
Rubis® Gold Curved-Blade Scissors
KS&CO® Spoolie Brush
KS&CO® Leather Case
Hand-finished with precision by Rubis® Switzerland, the tweezers and scissors are part of their Classic Gold line. The Spoolie Brush is neither too firm nor too soft. The leather case is inspired by a vintage manicure set from the 1930s that Kristie cherished for years.
Whether you're taking matters into your own hands to create a fuller more natural shape, or just looking to maintain your brows at home, you should have the right tools for the job. Grooming your own brows can be intimidating. Knowing what and when to tweeze or how much to trim, check out the TUTORIALS page for expert advice on grooming. *Keep the scissors and tweezers in their respective pouches inside the kit with cap in place when not in use. This will ensure the precision and sharp edge of the tools.