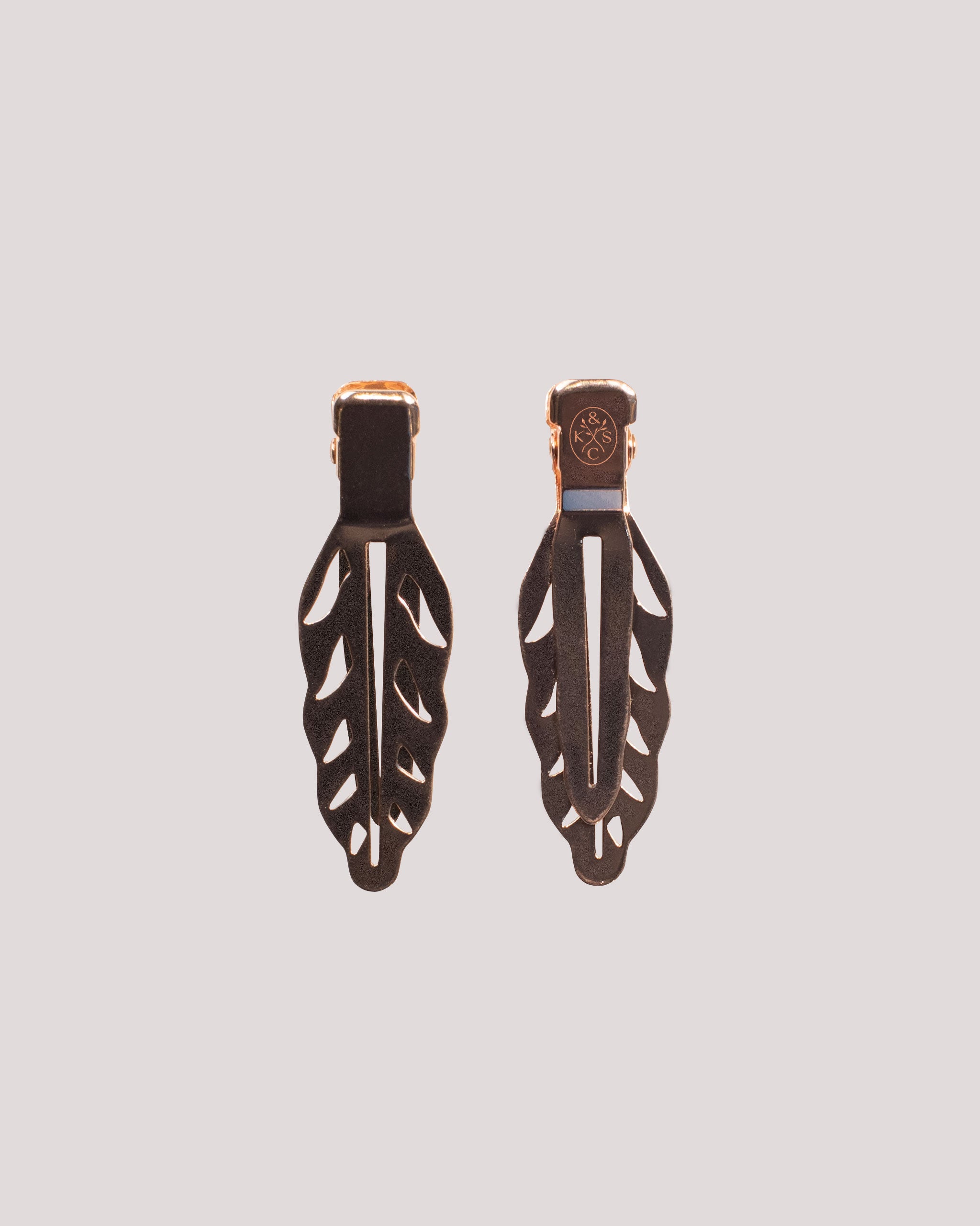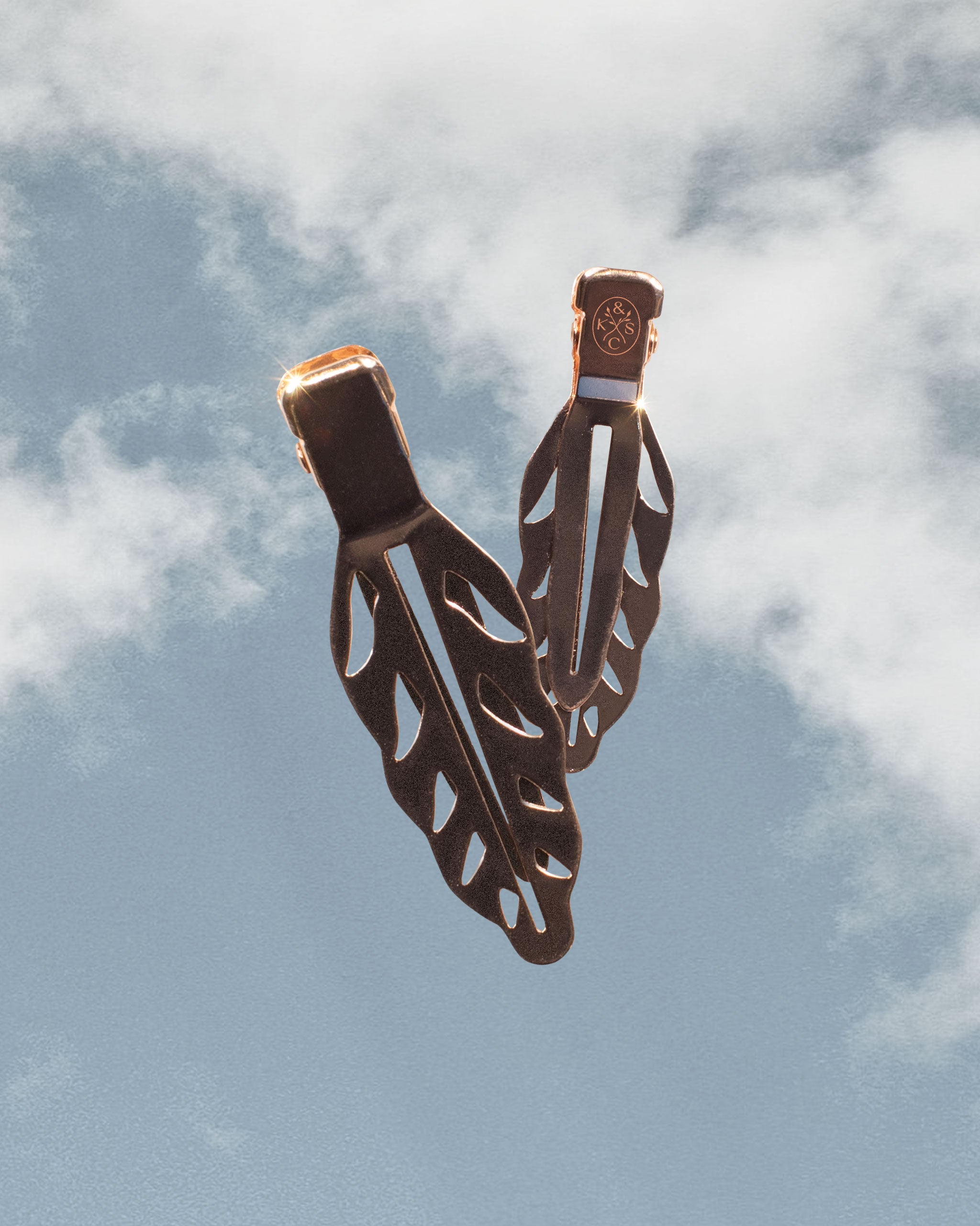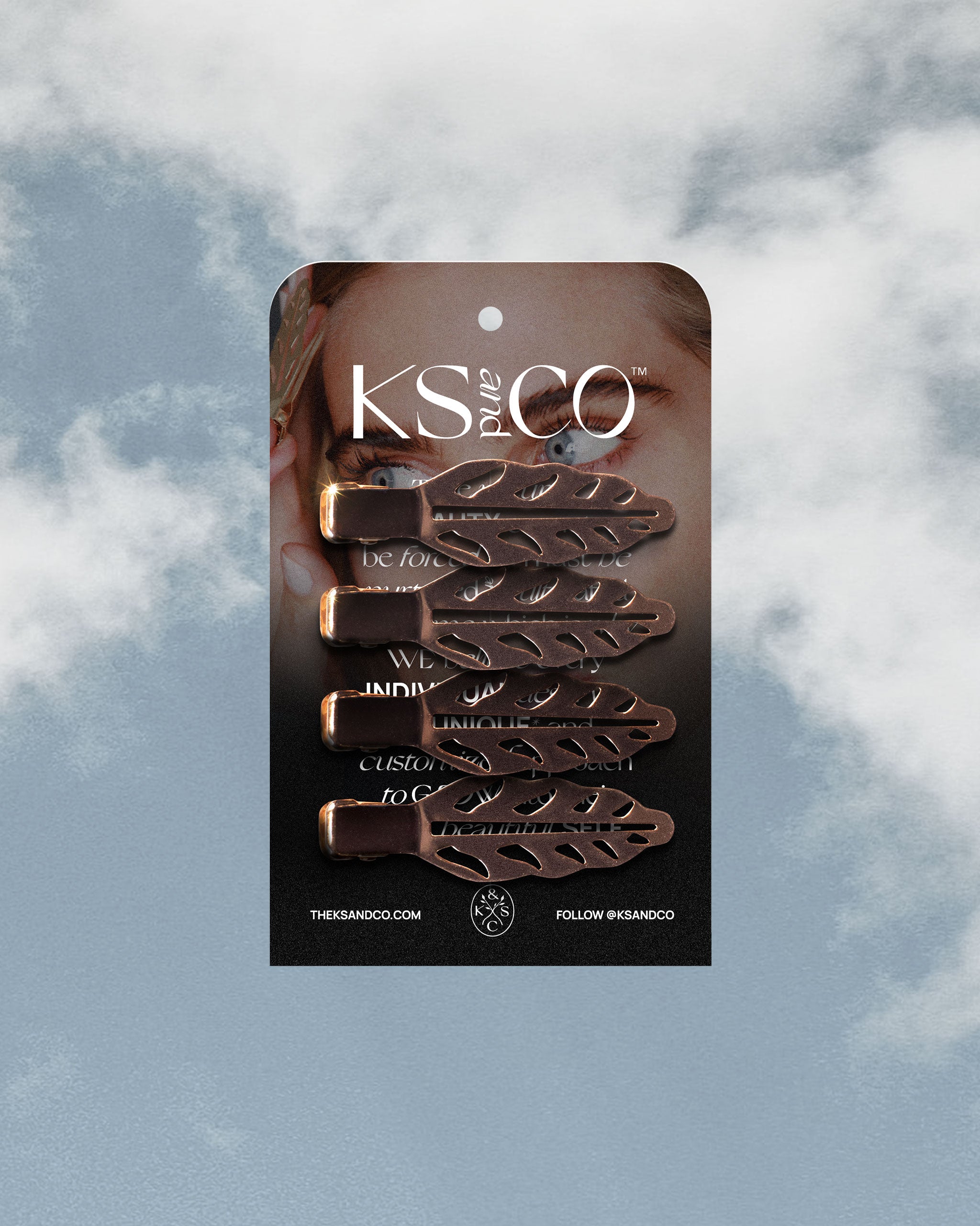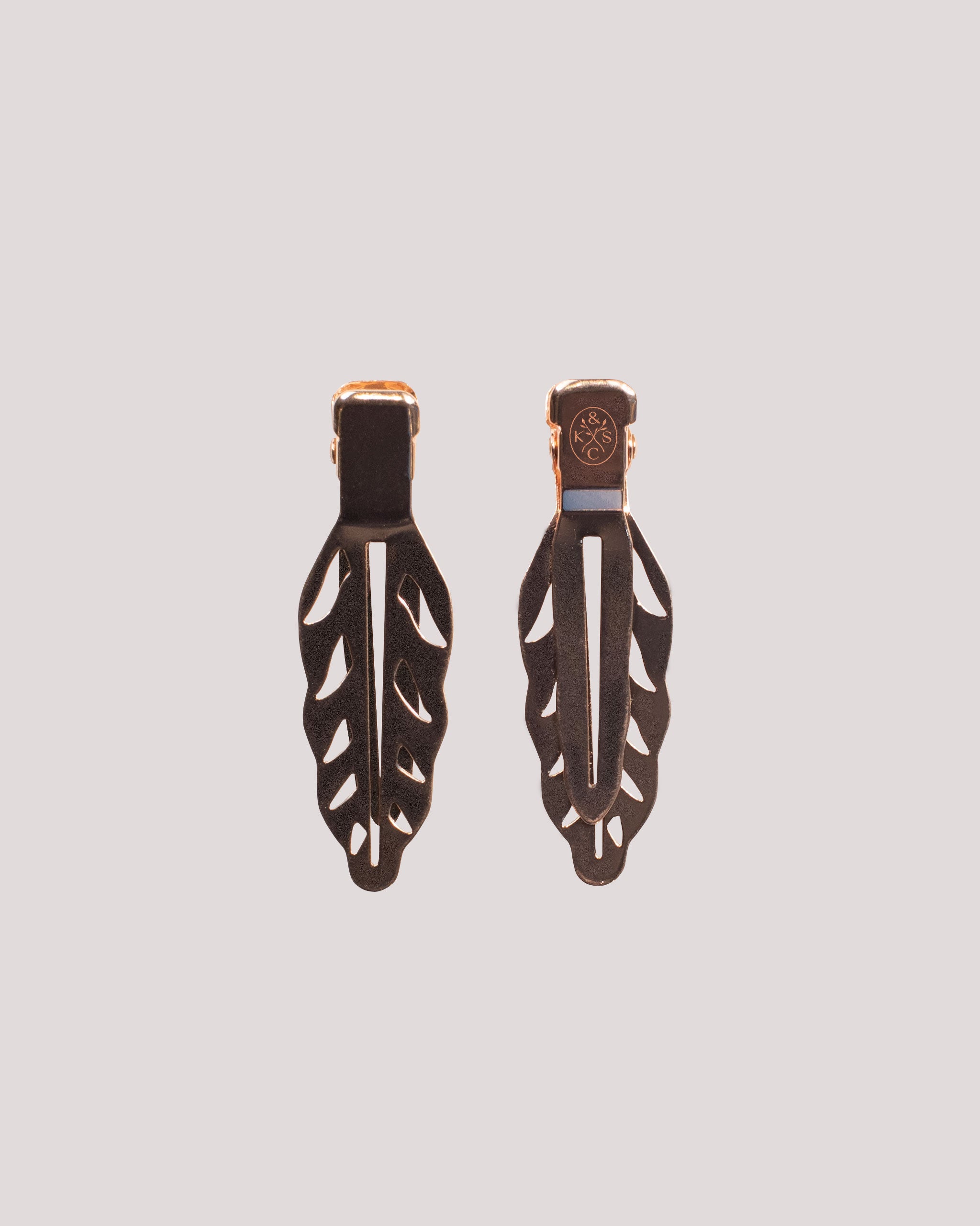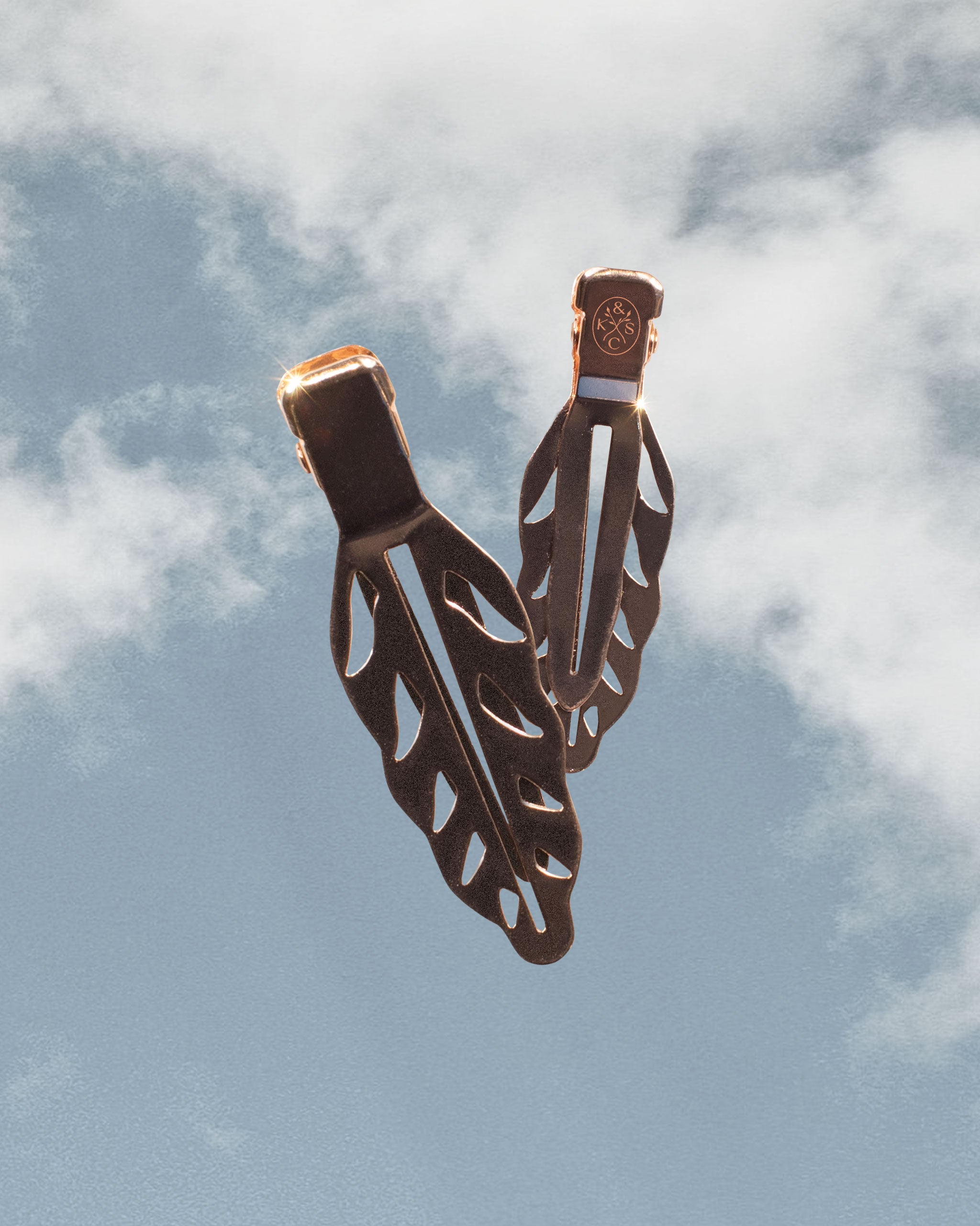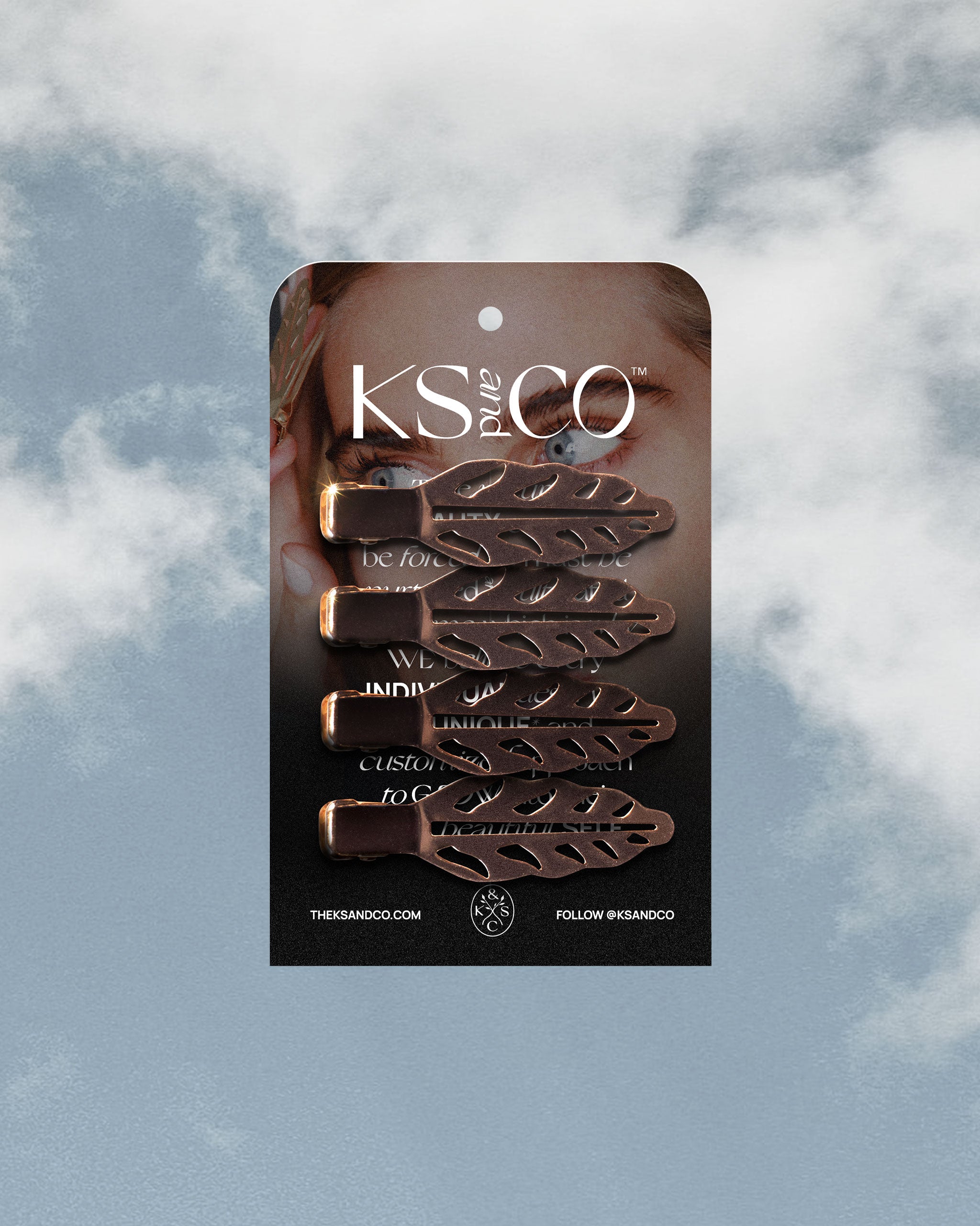 Leaf Hair Clips (4-Pack)
KS&CO™ Gold Metal Leaf Hair Clips are designed to not crease, mark or bend the hair.
Slide KS&CO™ Leaf Clips in to small sections of hair to keep them away from eyes and face while grooming your eyebrows. These clips are not only great at keeping hair off the face for eyebrow grooming, but they're great for styling too.