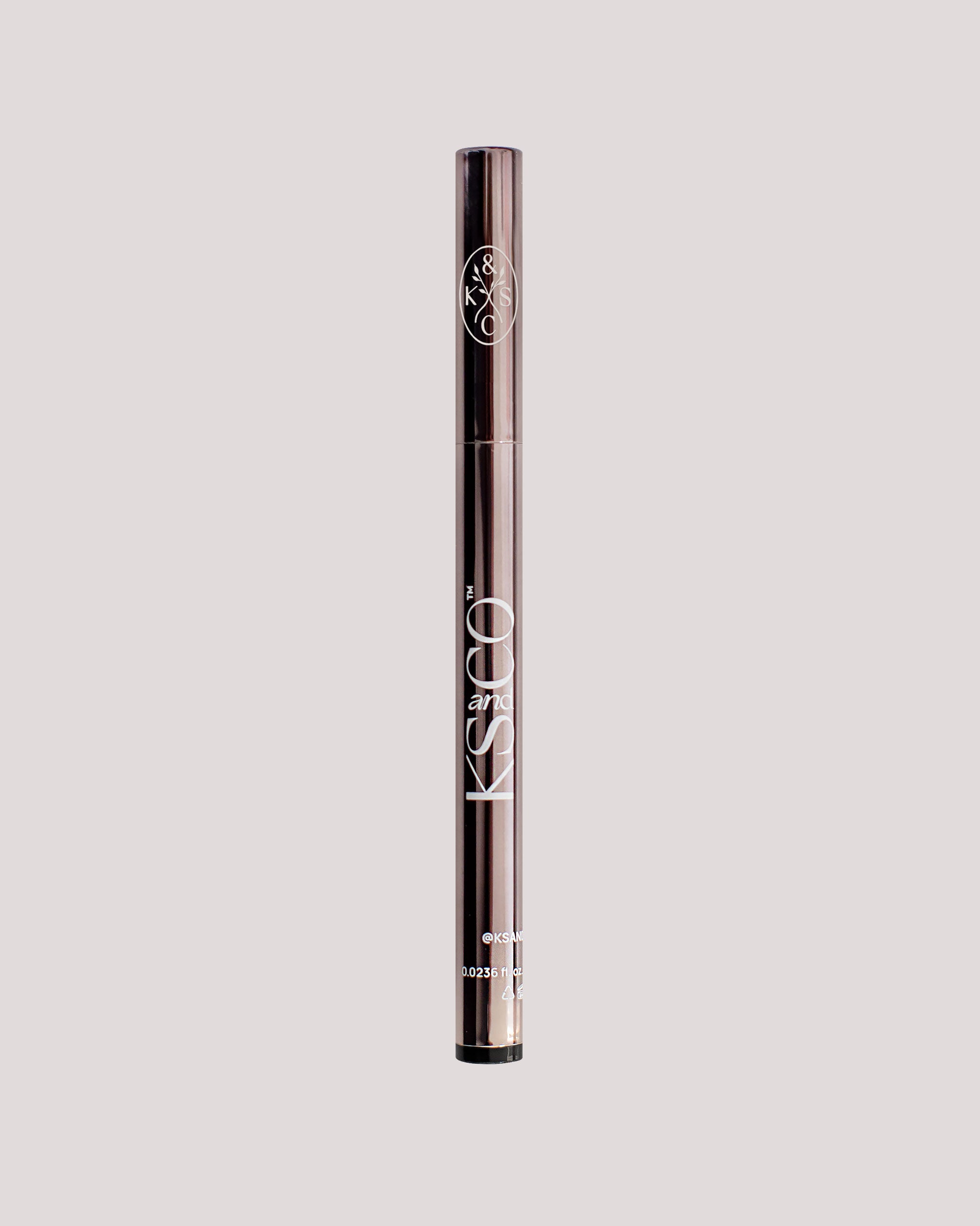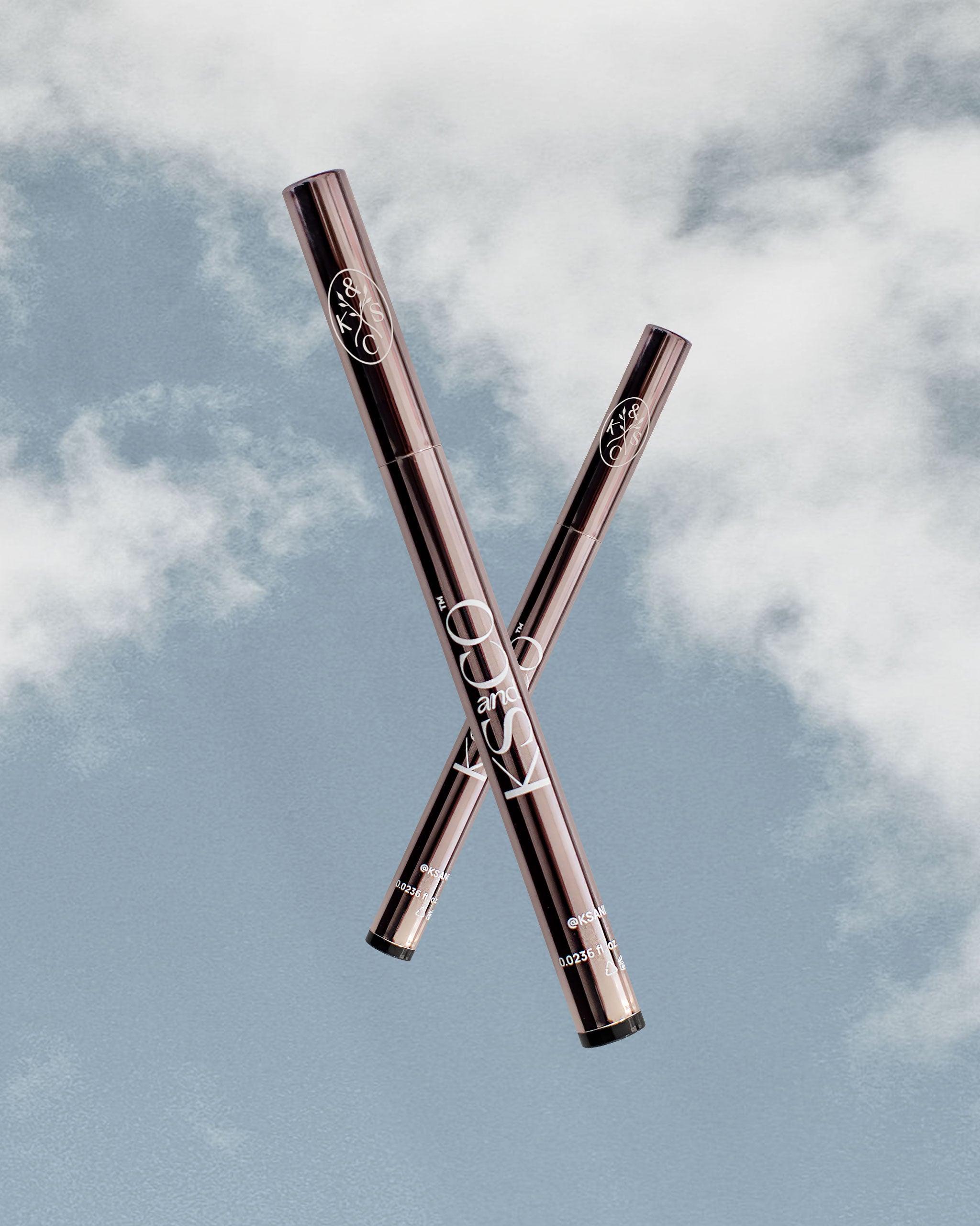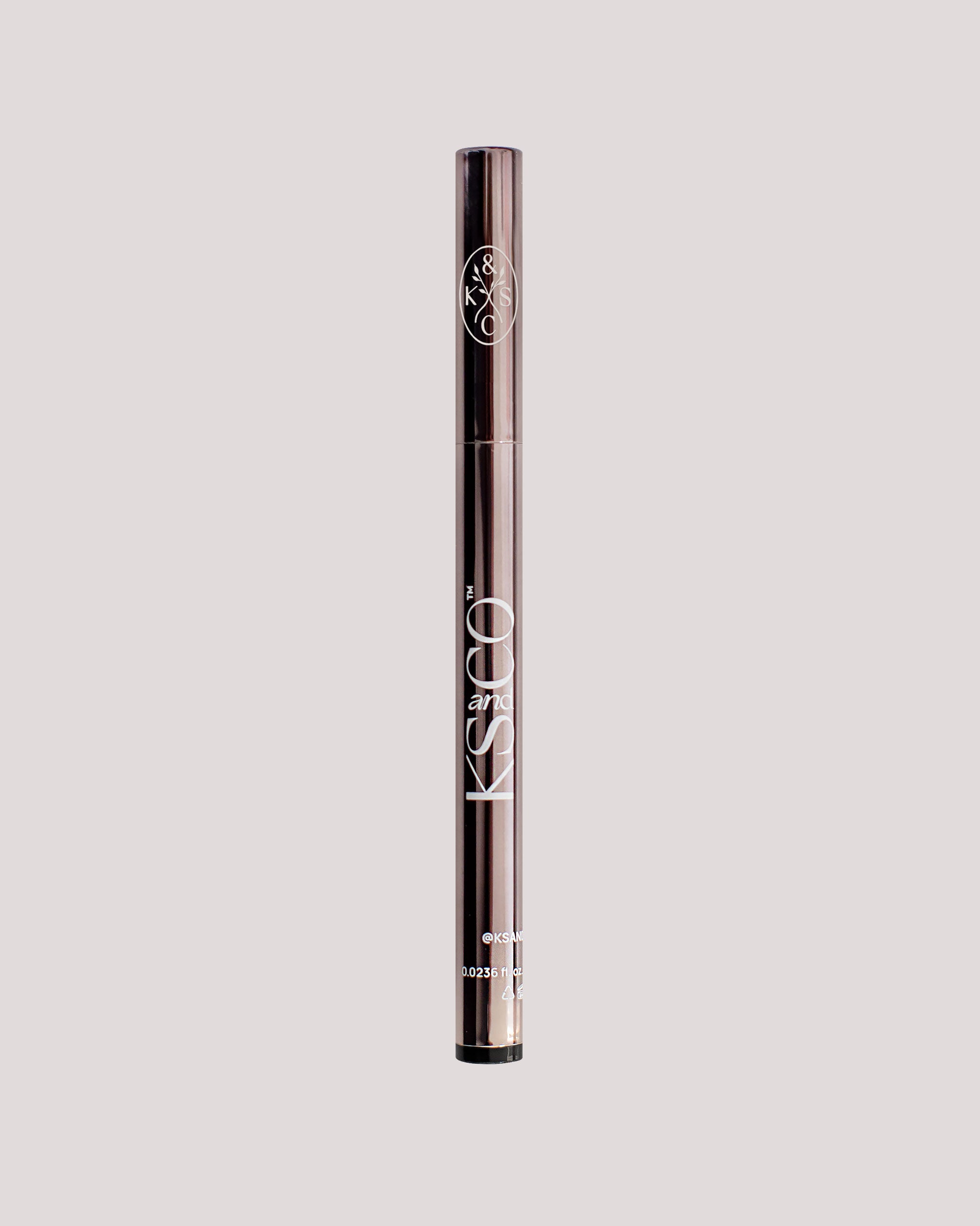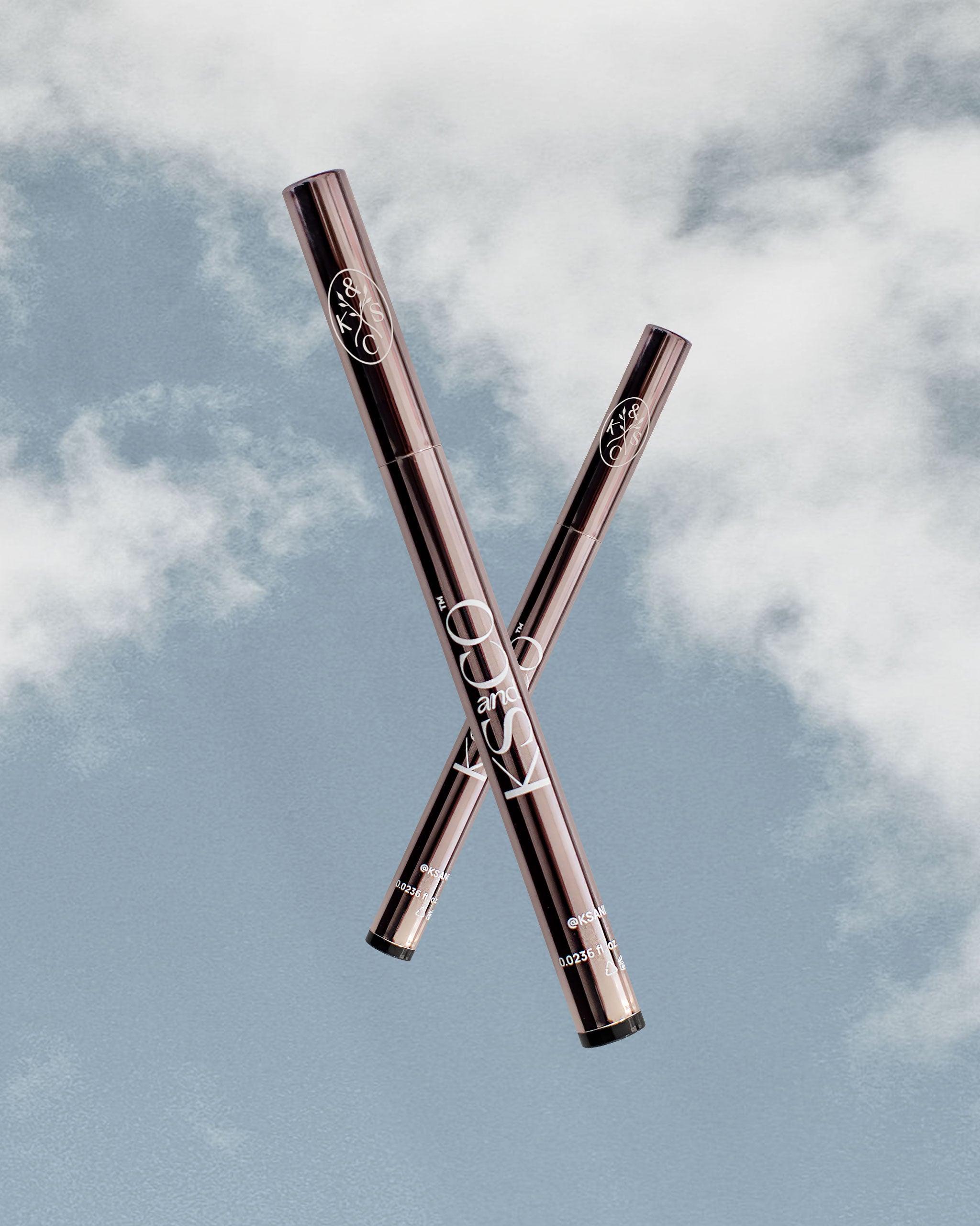 Microfeathering® Brow Pen
An industry award winning micro-fine pen that delivers thin, feathery strokes that mimic the appearance of natural brow hair. 
Use the pointed, flexible tip to create the illusion of natural brow hairs with ease.  The innovative formula is designed to seamlessly blend in with existing hairs to fill in sparse areas, making brows appear fuller overall.
Light Brown - Neutral, soft beige // For cool or warm blondes and redheads
Medium Brown - Cool, soft brown. // For red, brown, and medium blonde hair
Dark Brown - Rich brown, almost black // For dark brown and black hair 

HOW TO USE
Shake pen, then use the tip to draw directly onto clean, dry skin. Start strokes mid-brow working towards the ends to get a feel for ink flow and desired pressure.  Softly blend as you go with a spoolie brush. Allow the ink to dry for 30 seconds. Use pen before or after KS&CO® Sheer Tinted Brow Gel application to create a bolder brow look.
Pro Tip: Store the Microfeathering® Brow Pen horizontally (tip down) for best performance.
THE SHADES
The Microfeathering® Brow Pen comes in three unique shares to tailor your own Nurtured Brow® needs perfectly. Take a look at each shade in action below to determine the best match for your needs.  
KEY INGREDIENTS 
Biotin
Supports healthy hair
Red Algae Extract
Hydrates and helps protect from UV damage
Red Clover Extract
Helps prevent hair loss and stimulates hair growth.