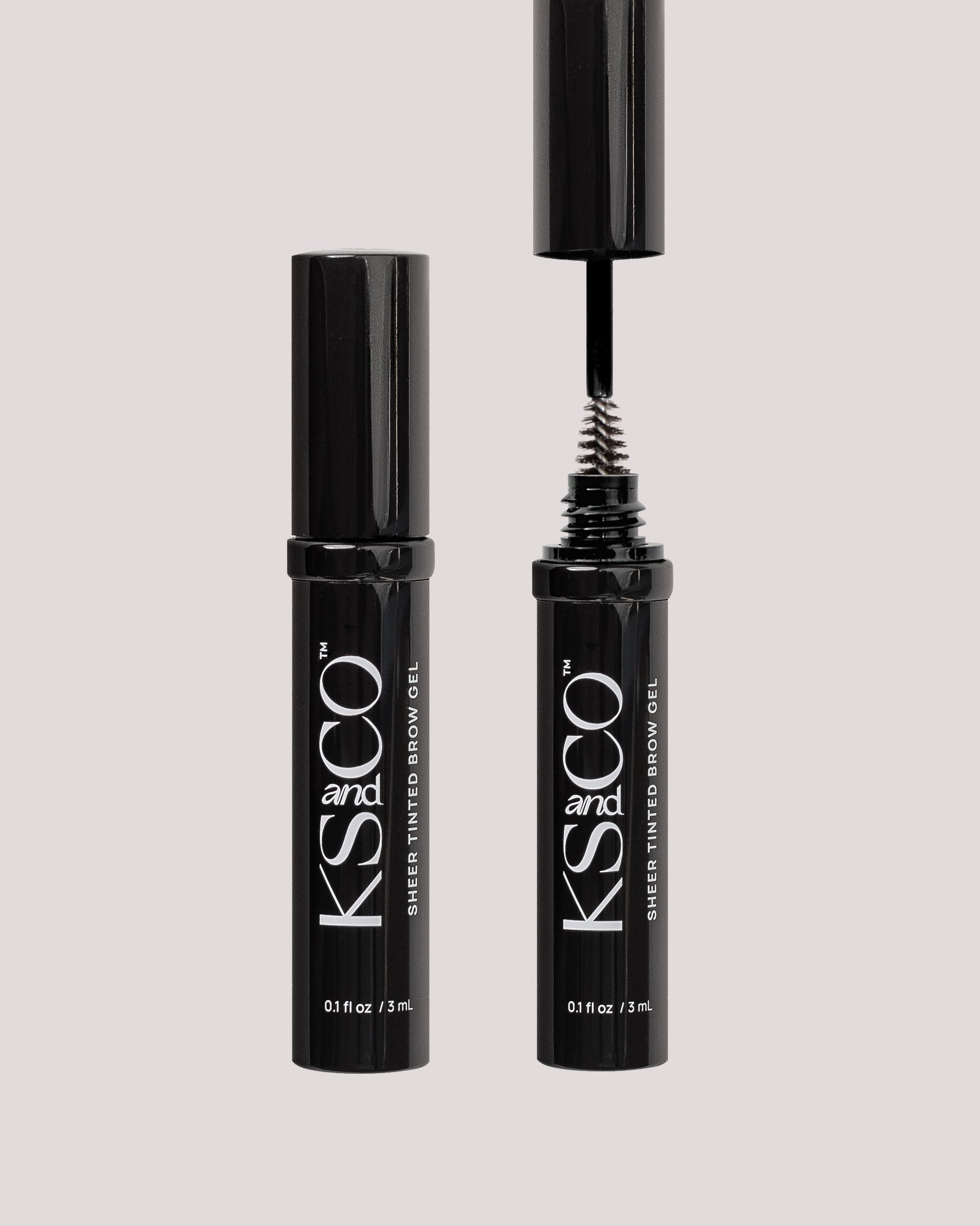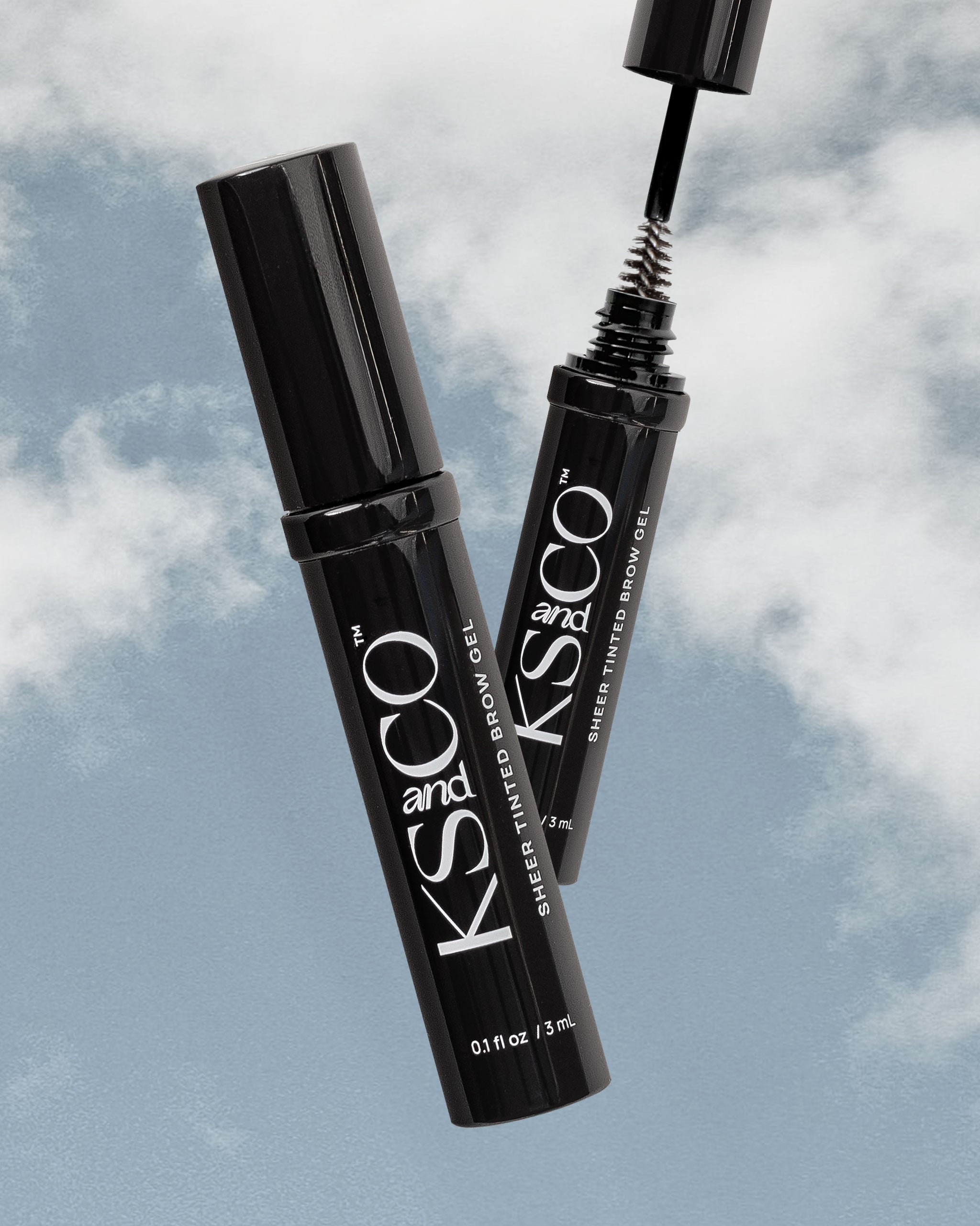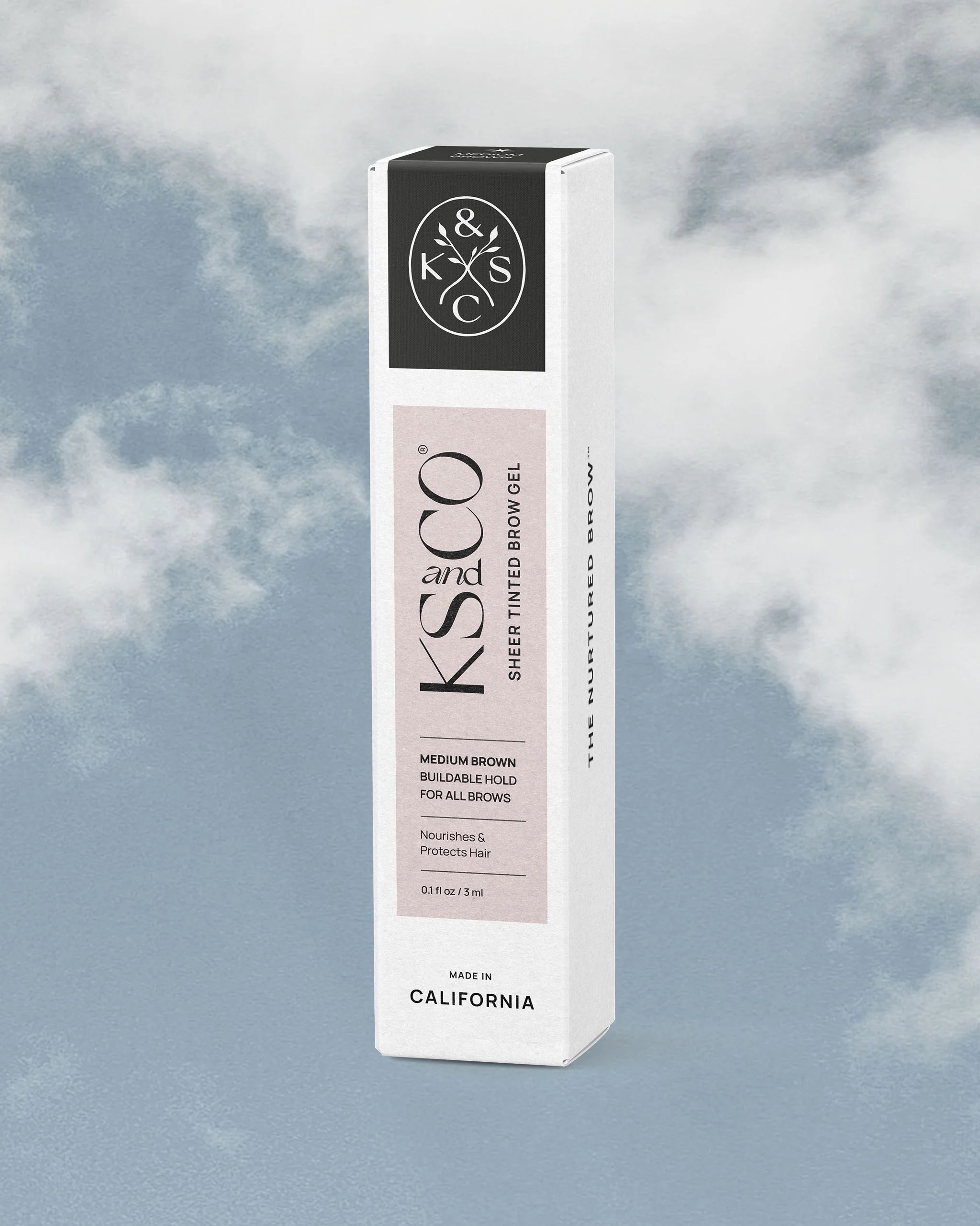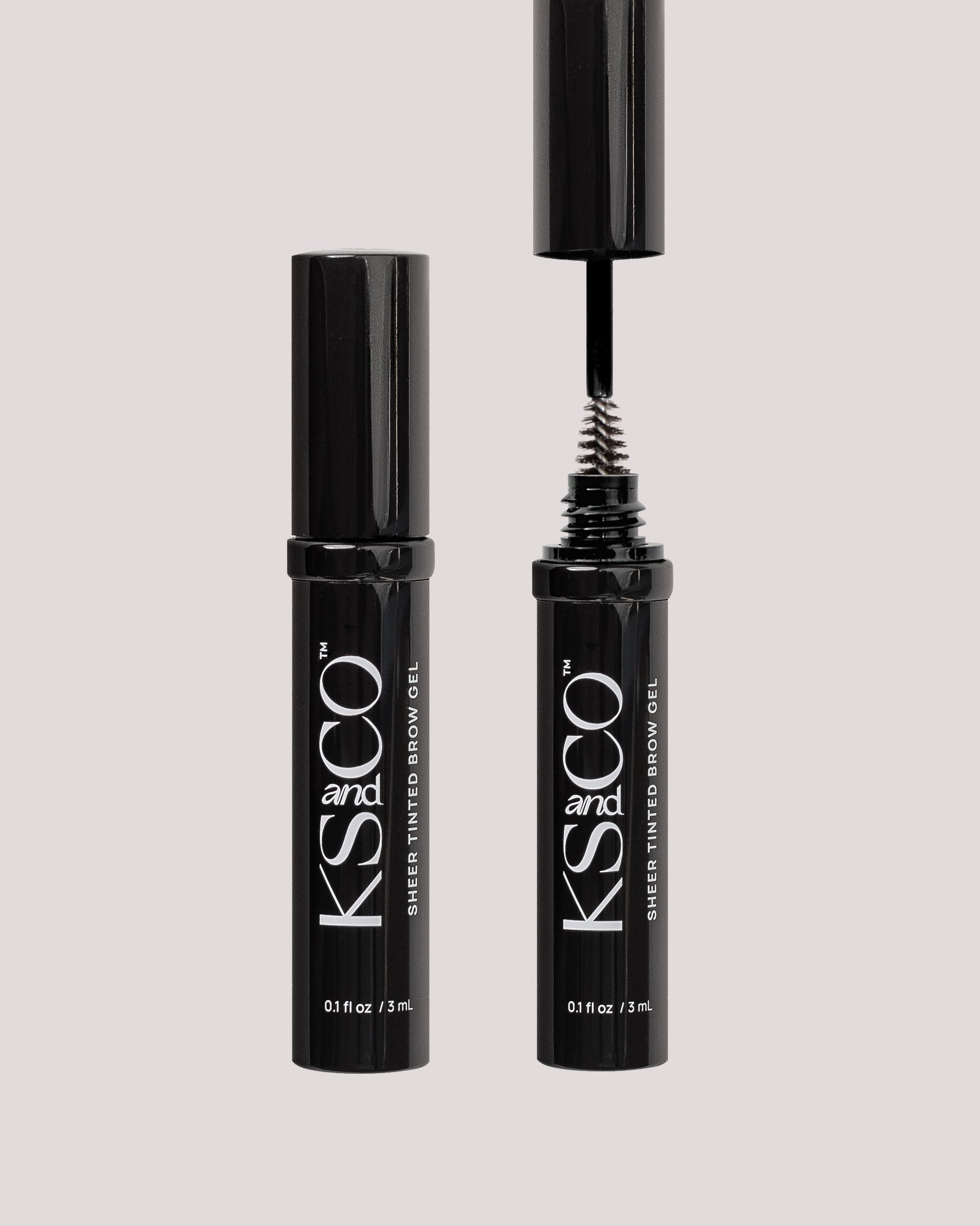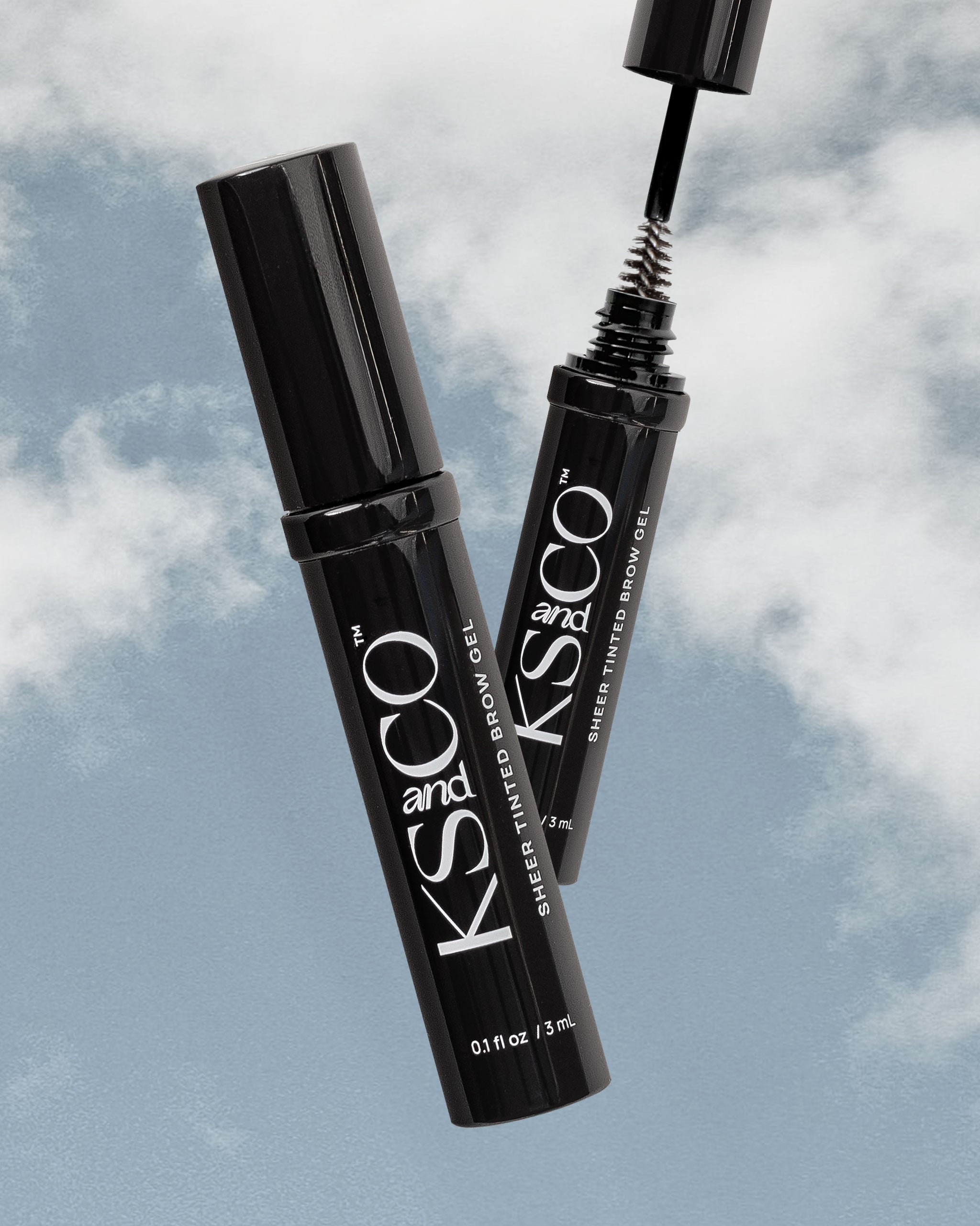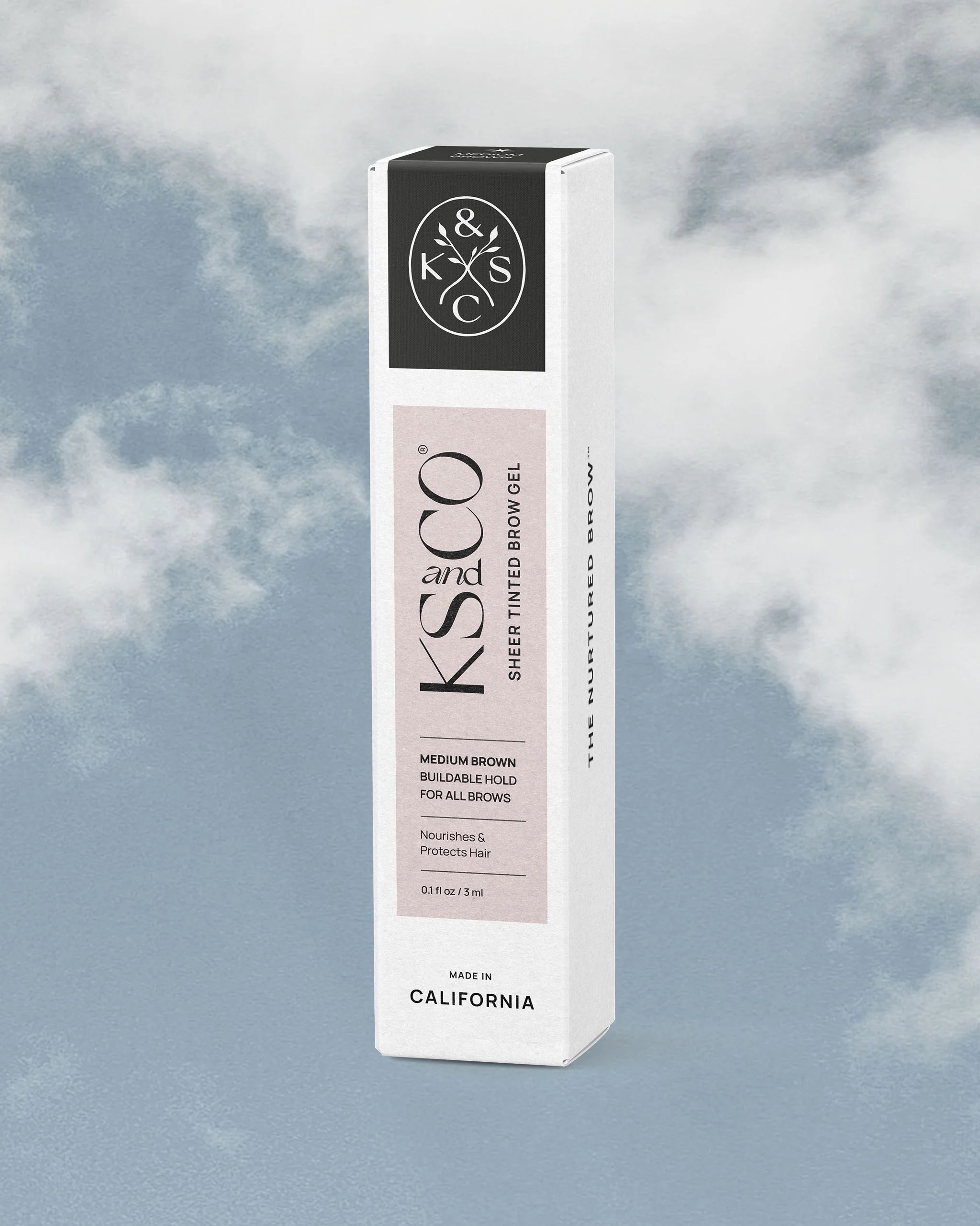 Sheer Tinted Brow Gel
A sheer, universally tinted brow gel with flexible hold.
KS&CO® Sheer Tinted Brow Gel adds the perfect amount of color while adding separation and texture to the hair without the mess of most tinted brow gels.  Most tinted formulas can be thick and heavily pigmented, making application messy. KS&CO Sheer Tinted Brow Gel glides on easily, giving separation, texture, and flexible hold to the brow that you can build on. You can easily add more fullness, texture and color with each swipe.
Medium Brown - Cool, soft brown. // For red, brown, and medium blonde hair
Dark Brown - Rich brown, almost black // For dark brown and black hair 

HOW TO USE
Starting at the front of the brow, sweep the wand in upward direction through each section of the brow until the end. To build color and texture to the brow, apply an additional coat after allowing the first to dry for 10 seconds. To lock in style, apply KS&CO® Clear Strong Hold Gel on top.
KEY INGREDIENTS
Biotin:
Supports healthy hair
Panthenol:
Helps strengthen, retain moisture and improves the texture of hair.
Red Algae Extract:
Hydrates and helps protect from UV damage
Ginseng Extract:
Contains high concentrations of phytonutrients which can fight the effects of sun-induced free radicals and environmental damage to the hair.
Lutein:
Acts as an antioxidant and protective agent. Lutein is a pigment that absorbs blue light radiation and prevents photo-aging. It also increases moisture and lipid content for healthy shiny hair.
Argan oil:
With its high content of antioxidants, essential fatty acids, and vitamin E, the benefits of argan oil naturally help to increase hair's elasticity and consistently restore shine and hydrate the hair.
Red Clover Extract:
Helps prevent hair loss and stimulates hair growth.
Superoxide Dismutase:
Helps combat free radicals and promotes healthy hair growth.